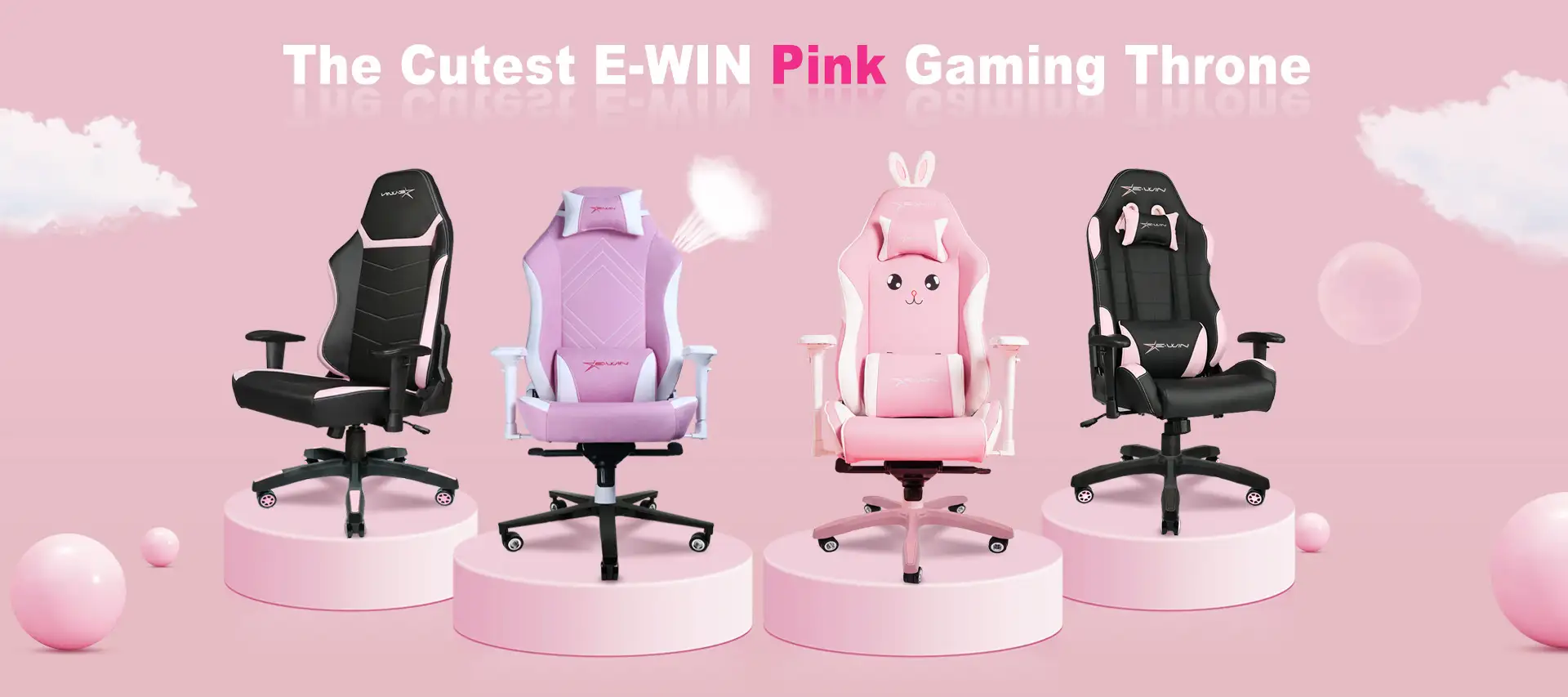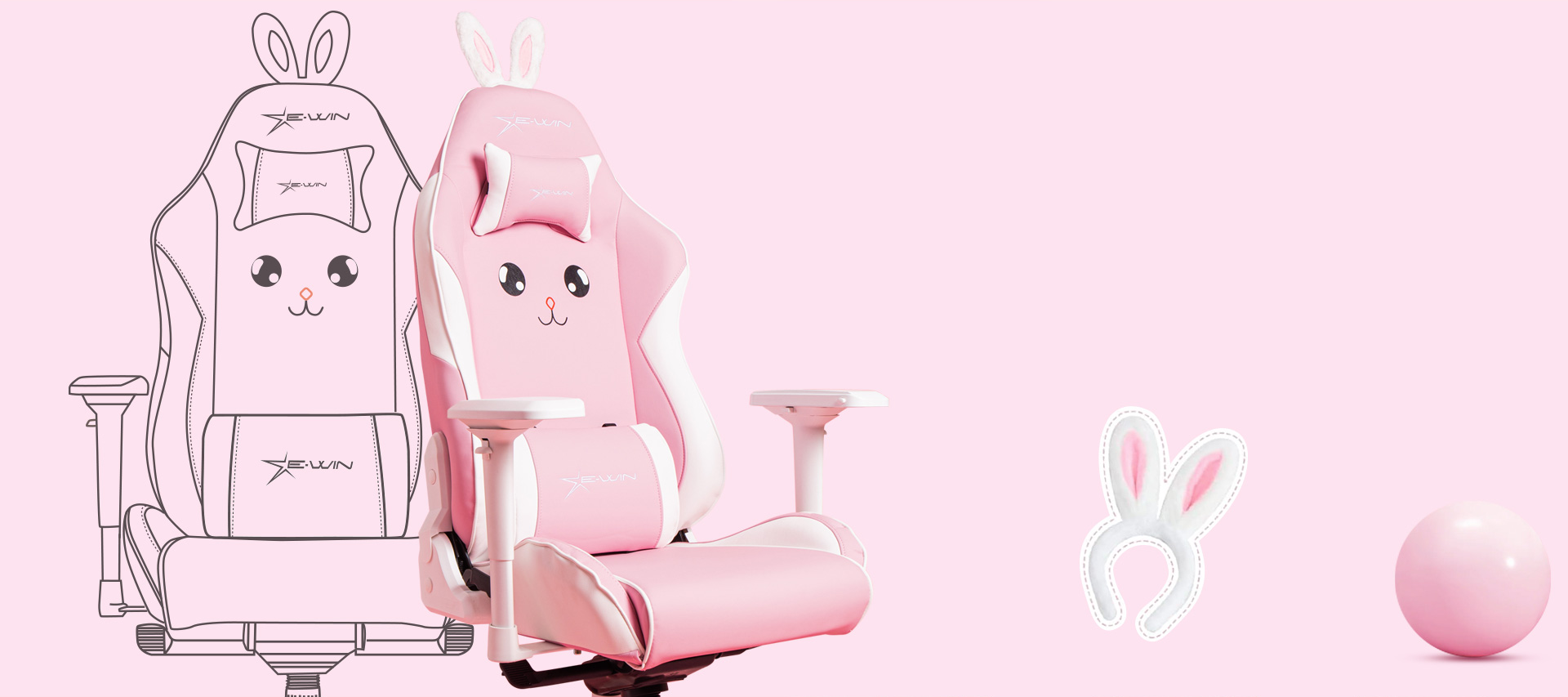 Breaking Conventional - E-WIN Pink Bunny Edition
Having a stylish gaming station helps people immerse themselves in their game while adding to their room's decor. The E-WIN pale pink bunny-style chair with an anime-style face drawn in the middle of the back and charming rabbit ears coming out from the headrest.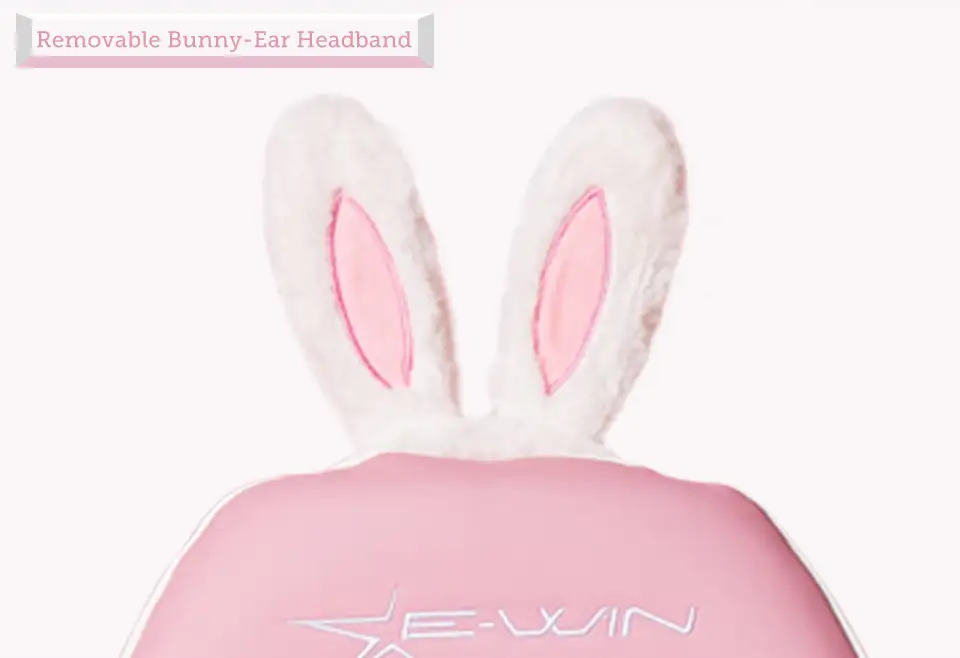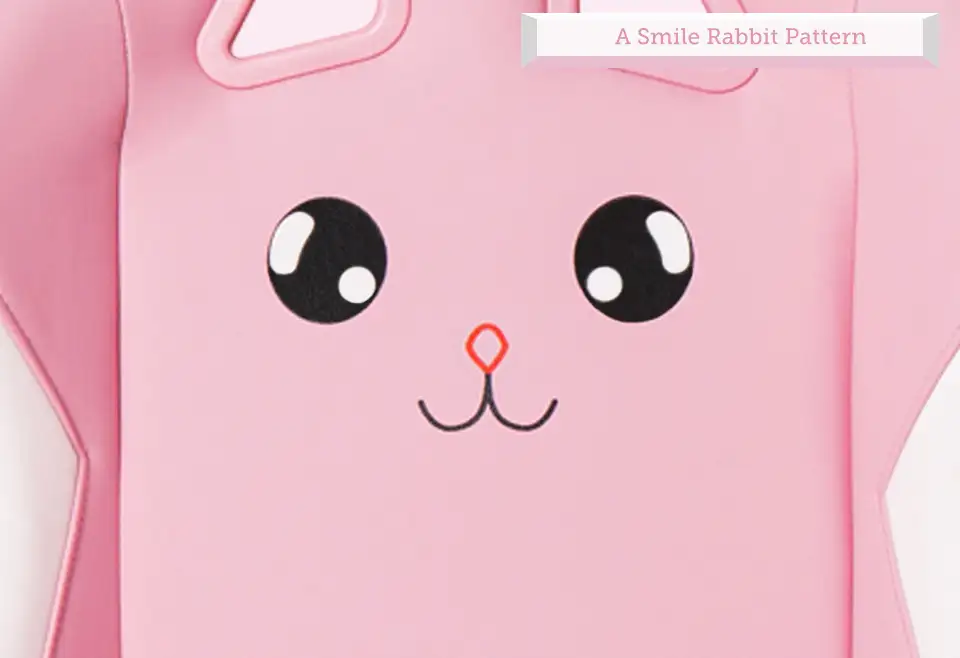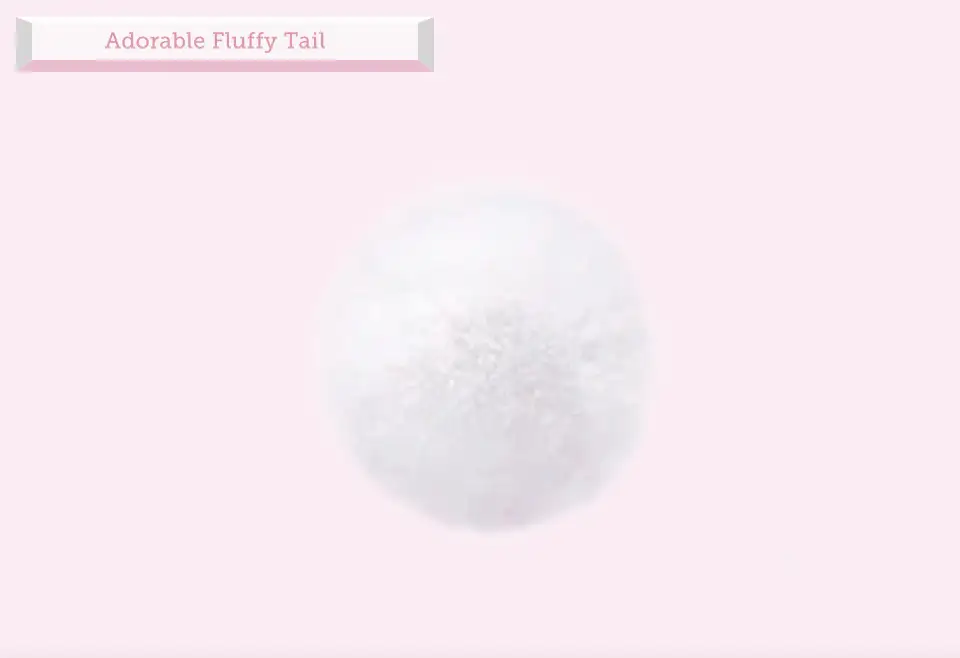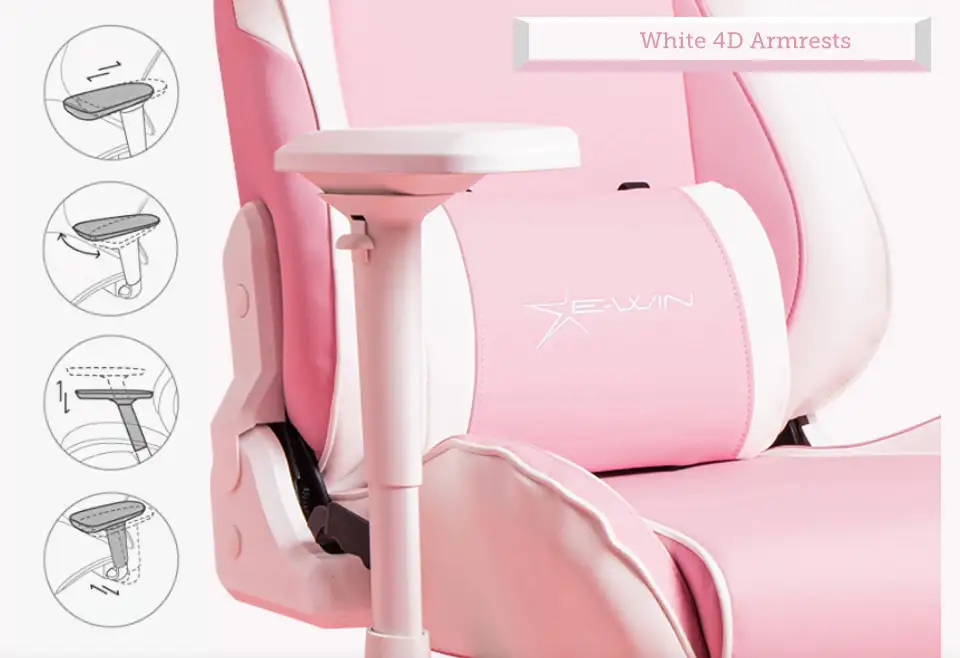 "…, E-Win has made added some fun extras in the form of a removable bunny-ear headband and an adorable fluffy tale on the backside."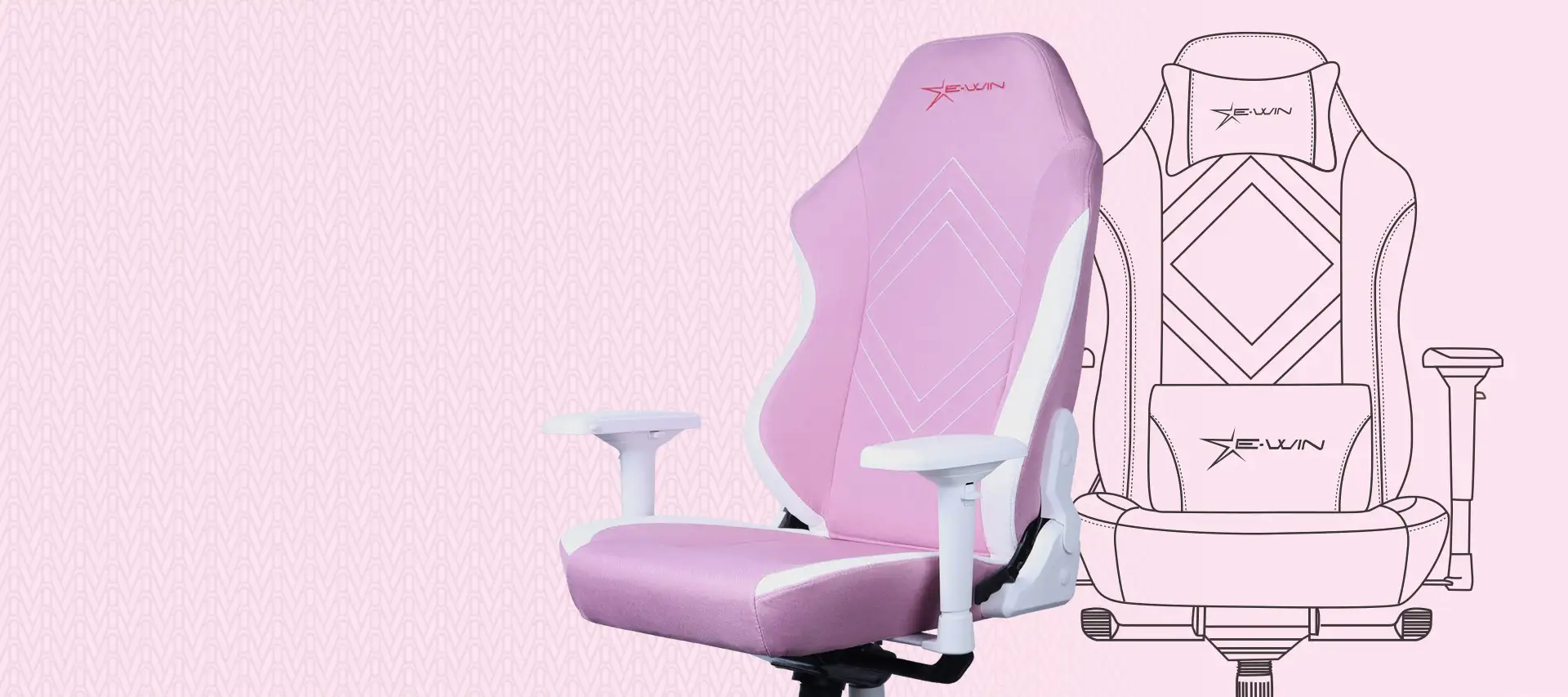 Love Diversity – E-WIN Pink Softer Fabric Edition
The first gaming chair brand to offer Spill-Resistant Fabric. The chair's densely woven yarn feels incredibly soft yet is tough enough for everyday use as it's resistant against water, oil, and dirt.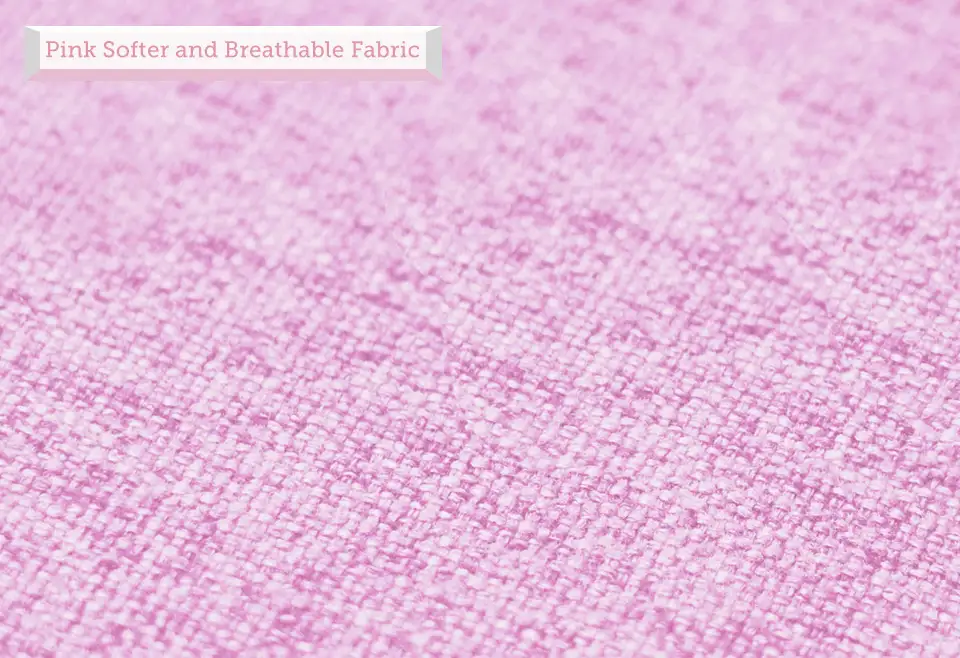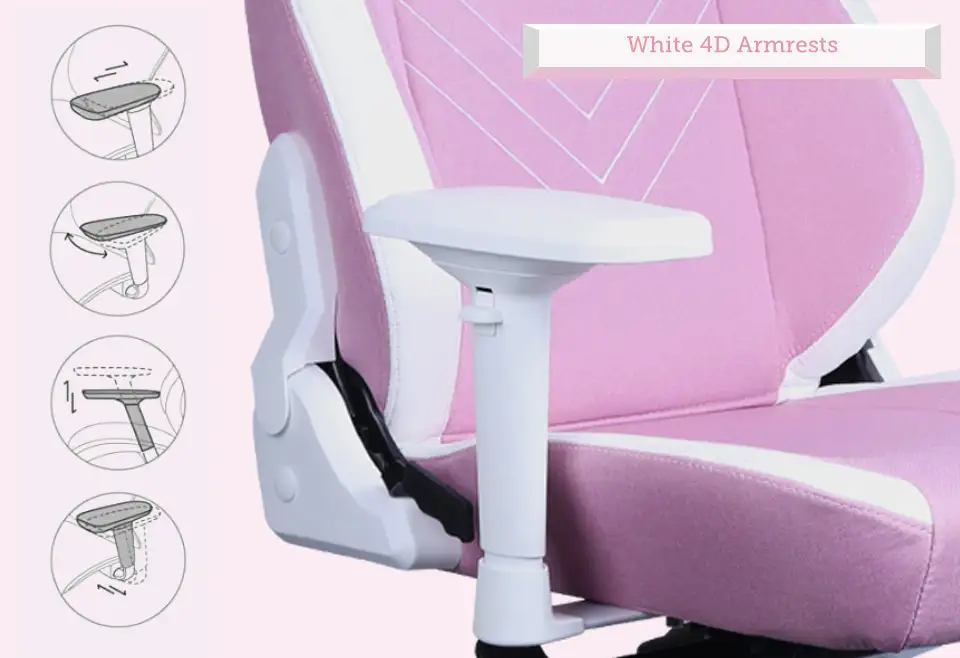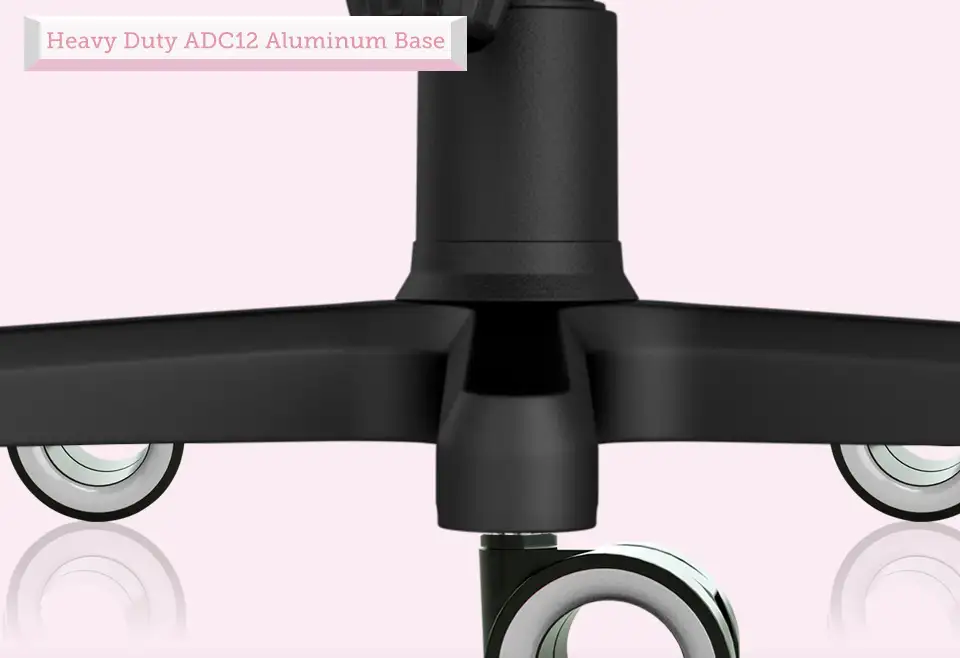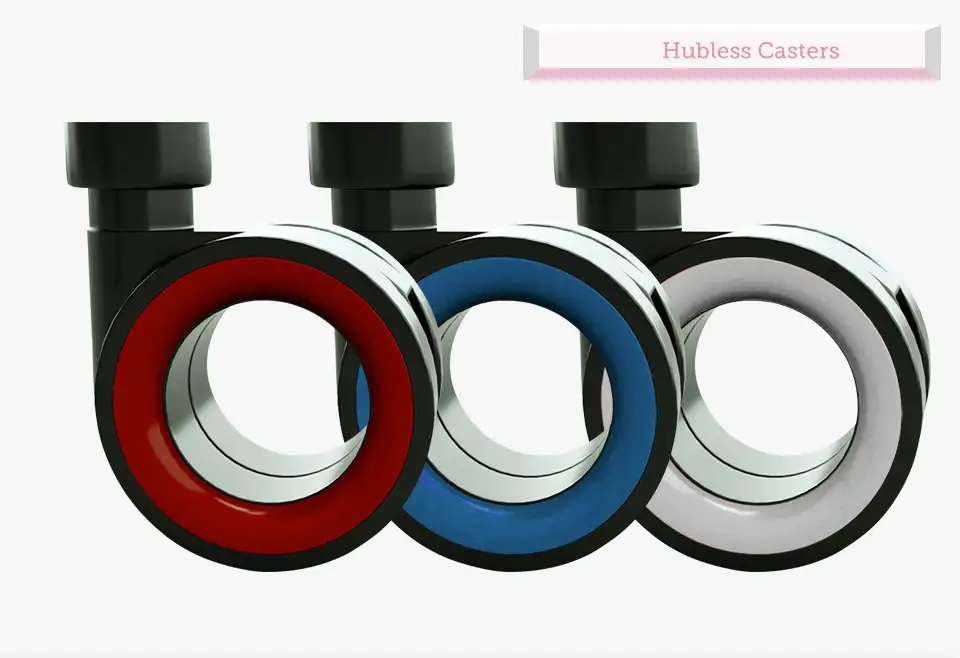 "… Nevertheless, after more than a week of full time WFH use, I can't help but love – and appreciate – this chair"
3 FRESH COLORS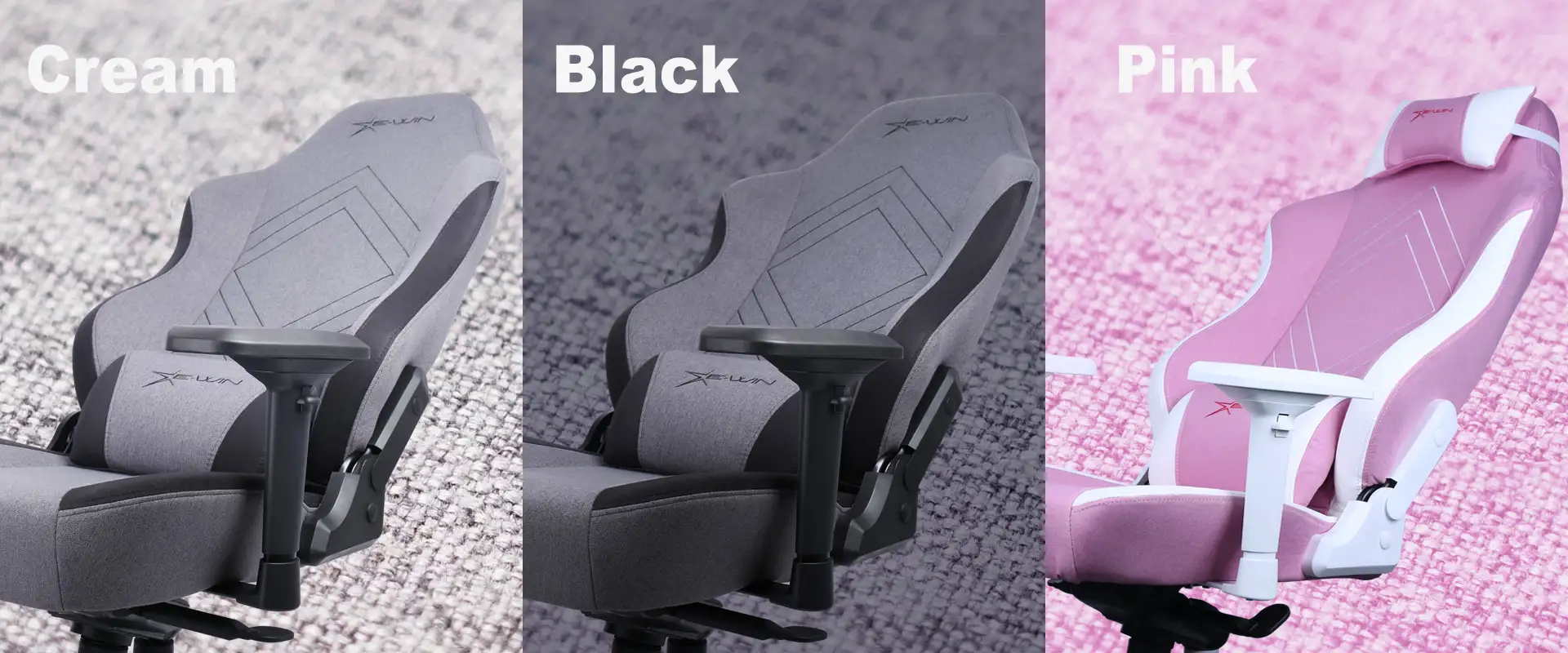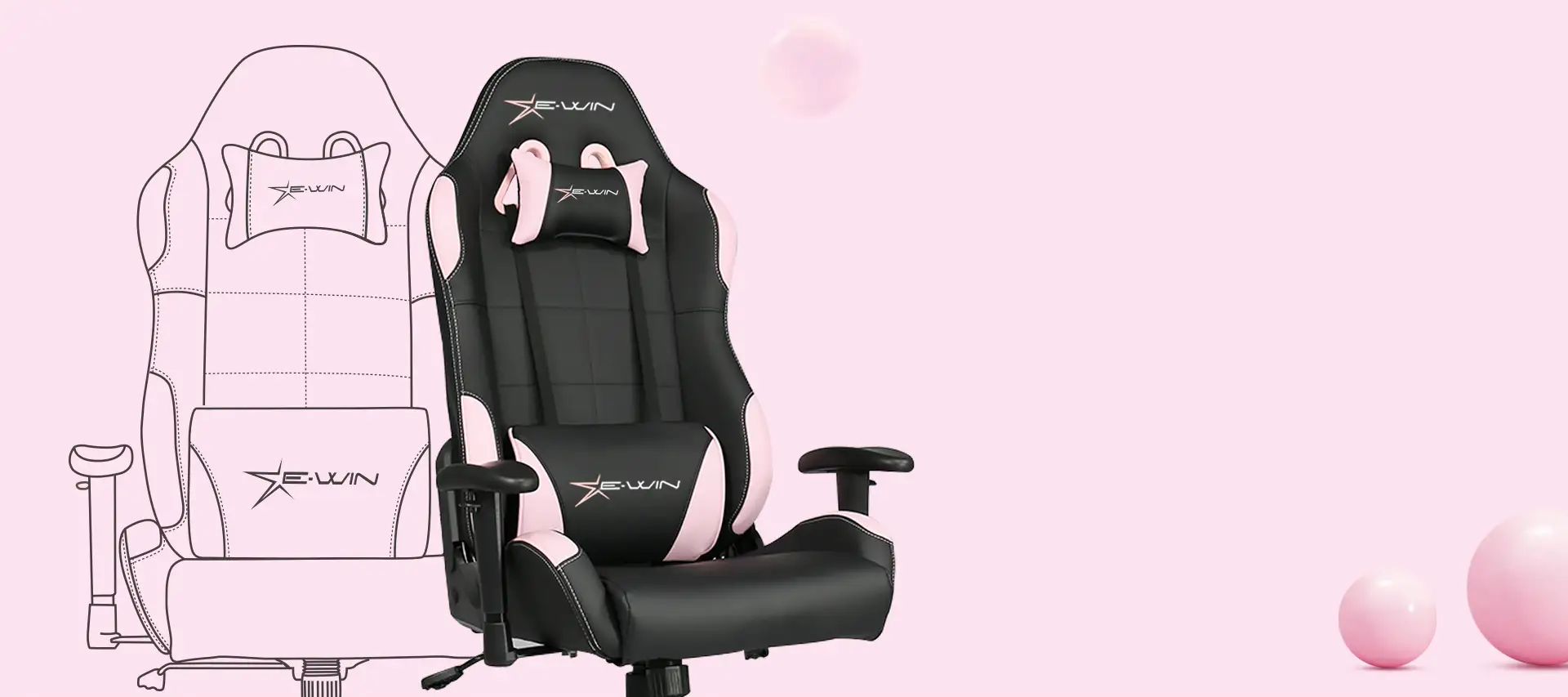 Durable & Solid – E-WIN Calling Pink Edition
With a heavy-duty steel frame and memory foam cushions, the E-WIN Calling pink gaming chair is built for comfort and durability, it can hold up to 400lbs.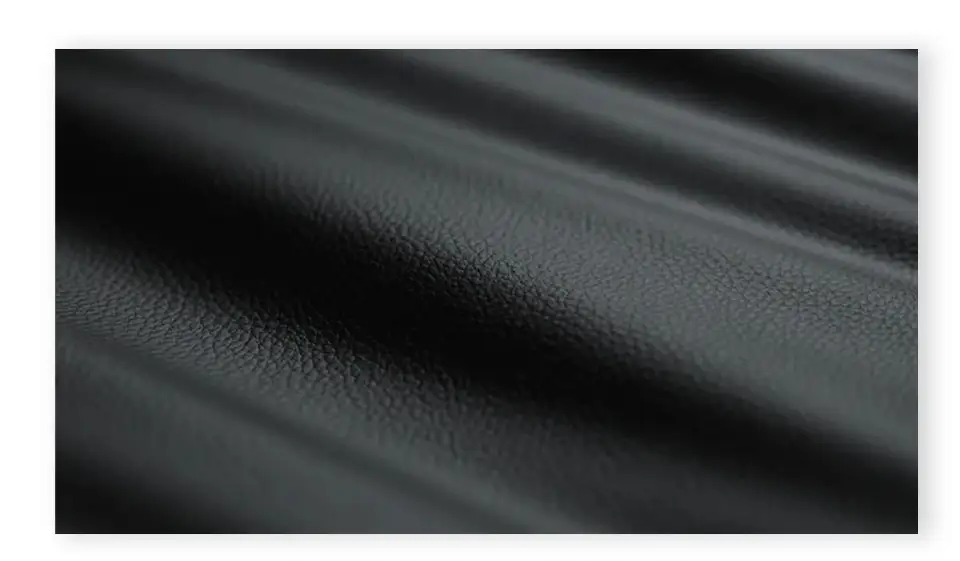 E-WIN Stain Resistant 2.0 PU Leather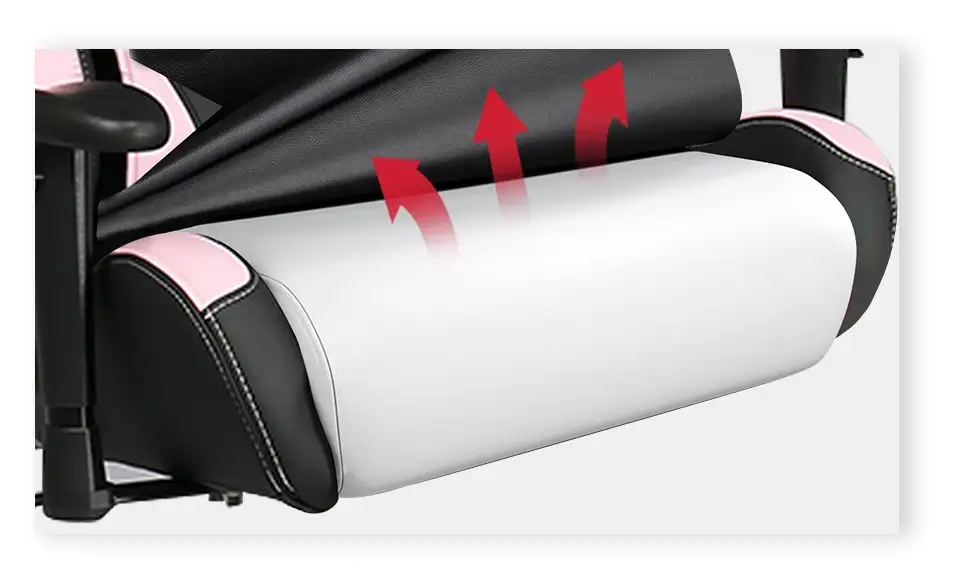 E-WIN Cold-Cure Foam

"…, From stylish and comfortable curves that fit to your side to sturdy and reliable armrests that have wide bases for relaxation. If you're looking for a trustworthy option don't hesitate to go with the Ewin Calling Series of gaming chairs."
7 FRESH COLORS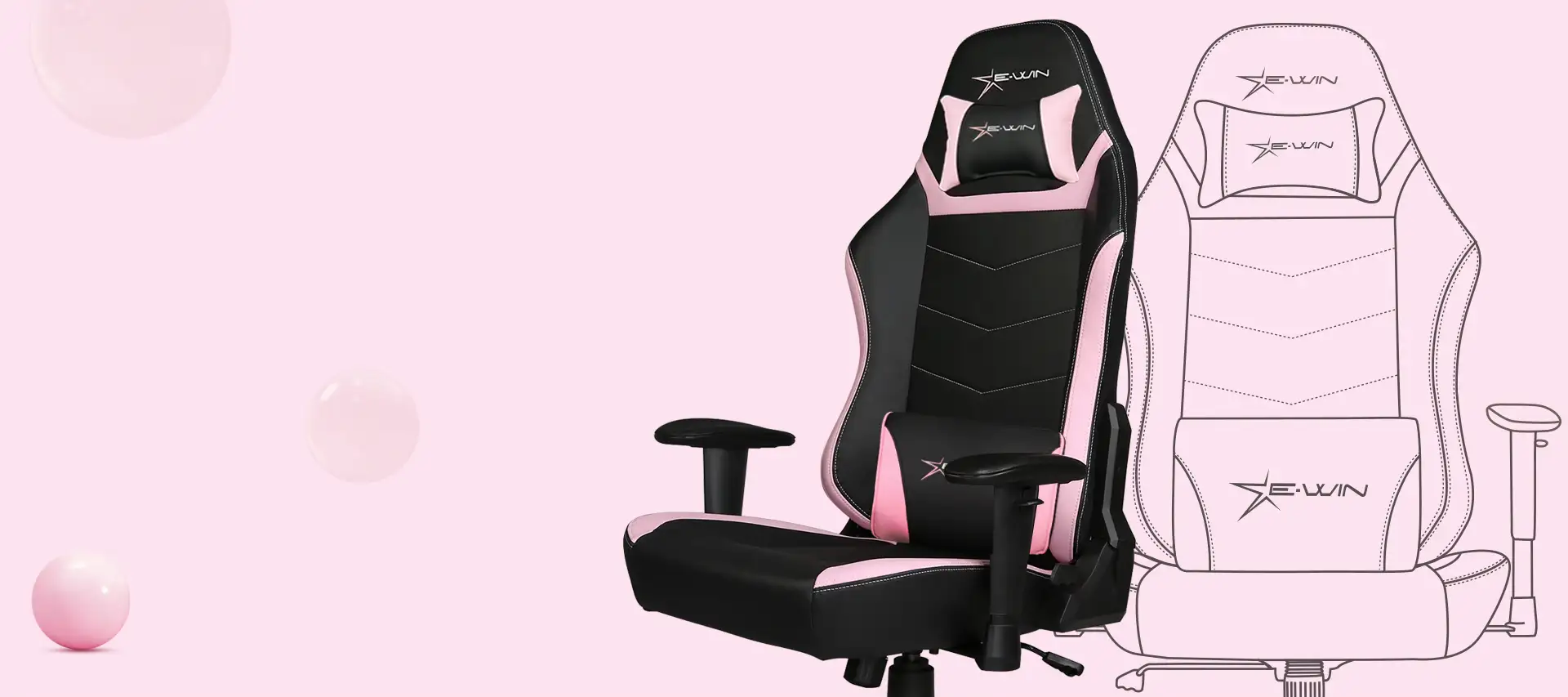 Ergonomic & Well-Priced – E-WIN Knight Pink Edition
The E-WIN Knight pink gaming chair offers a competitive price but can hold 400lbs, with plenty of additional features baked in as well. While not a fully pink gaming chair, this aesthetic is best for those who just need a pop of color rather than going all out with their setup.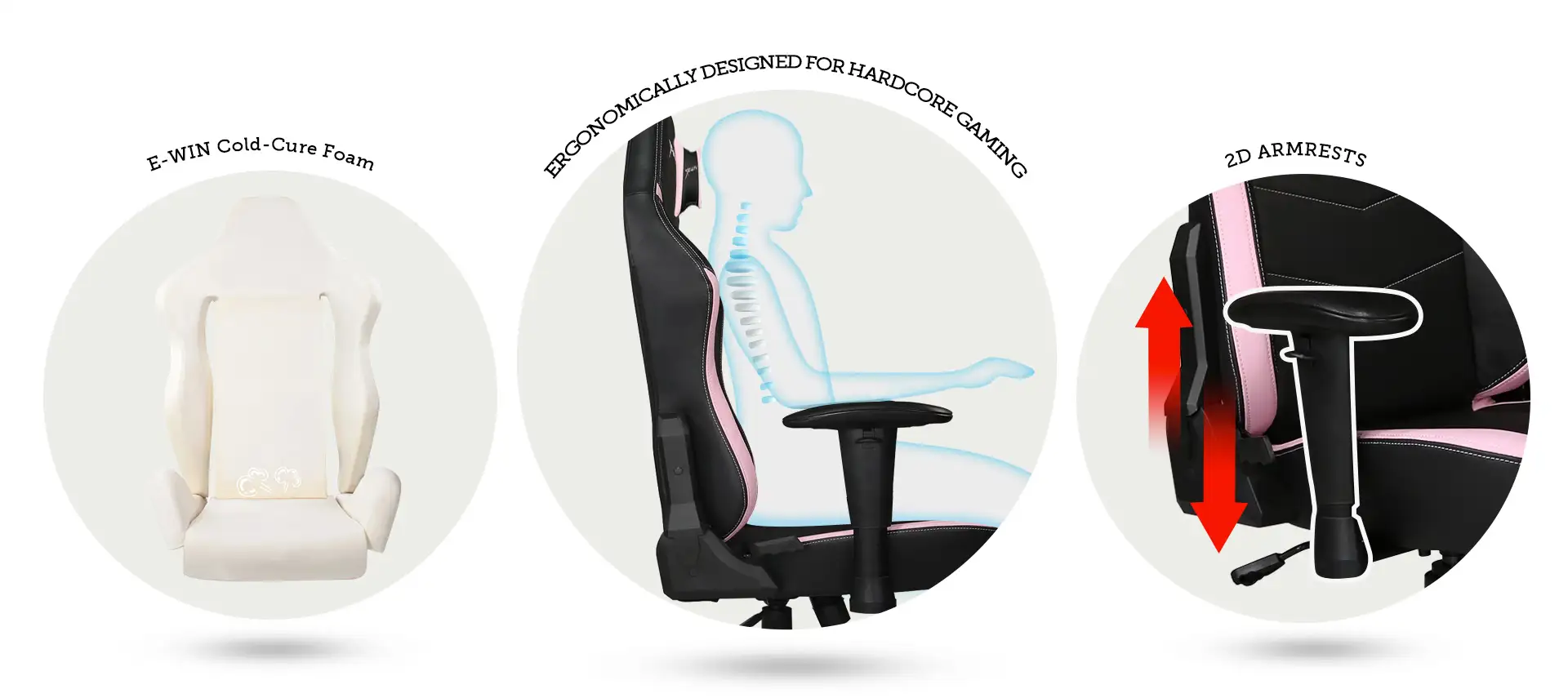 "… Finding an affordable big and tall gaming chair is, well…a tall order, but thankfully E-Win has stepped up to the plate. With a 21.7-inch wide seat and a 400-pound weight capacity, it should be able to support almost any user."
5 FRESH COLORS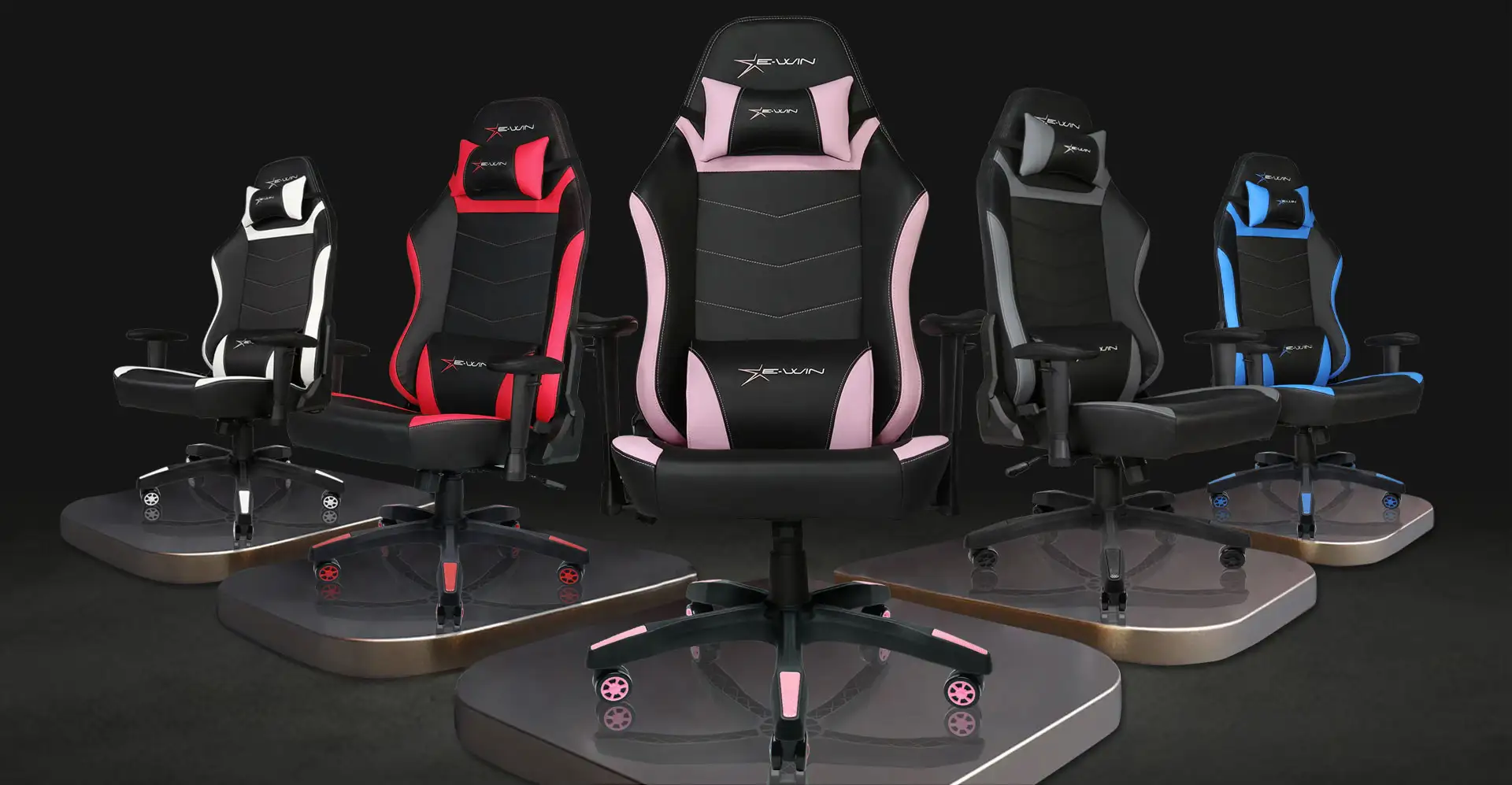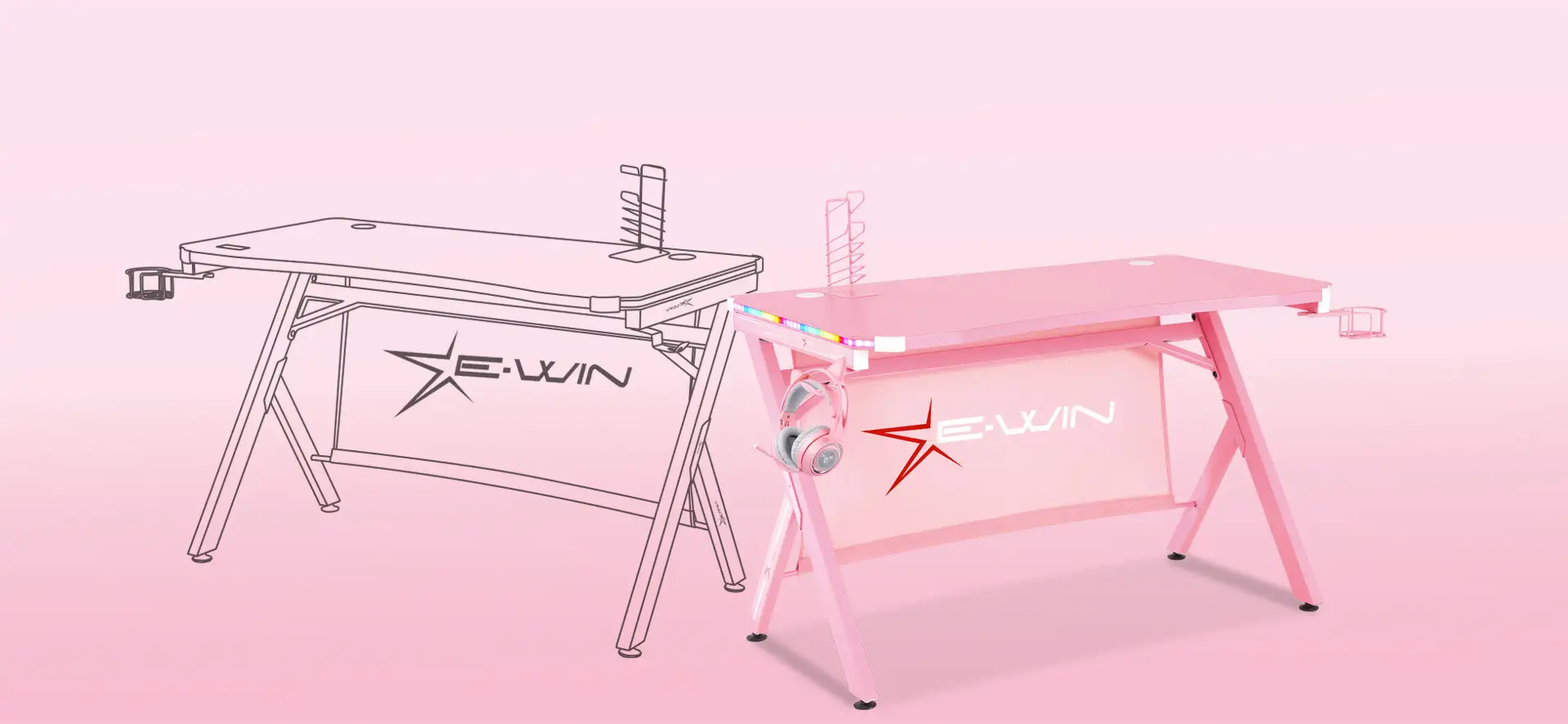 Pair a Pink Gaming Chair with an E-WIN Pink RGB Gaming Desk
If you're wanting to fully furnish your pink setup then the best pink RGB gaming desk is an absolute must to provide you with comfort for both work and play. Not to mention the slick RGB lighting that adorns the desktop of the unit itself for that added touch of flair.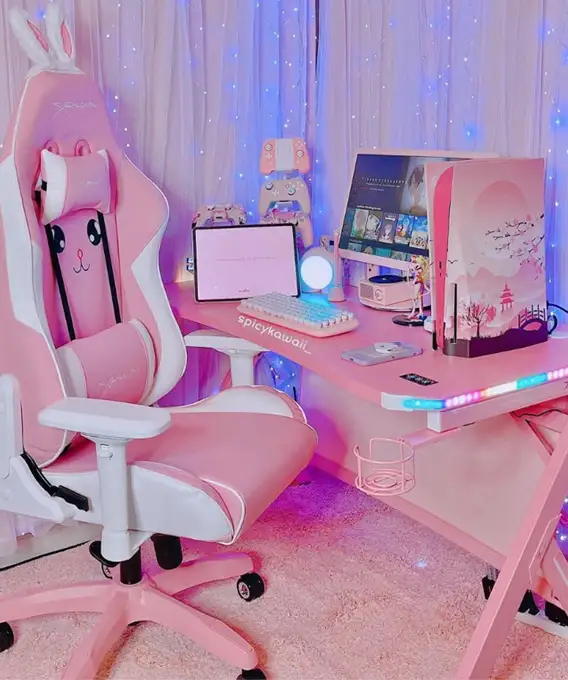 Pink Element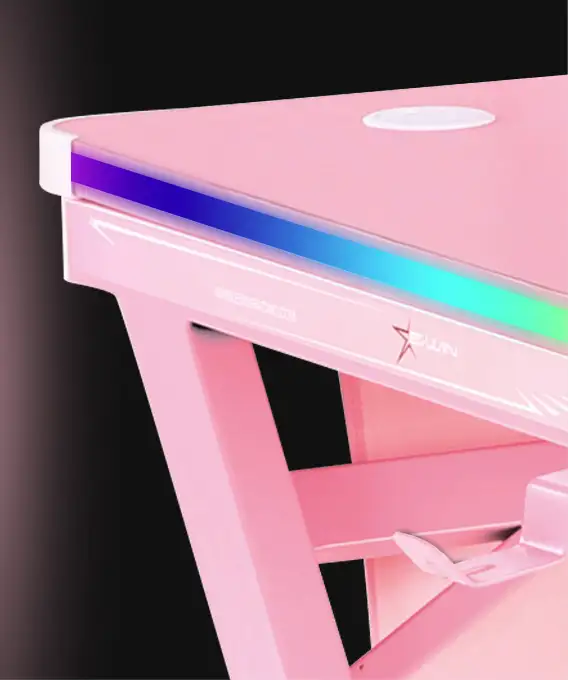 Dazzling Dual-sided RGB Lighting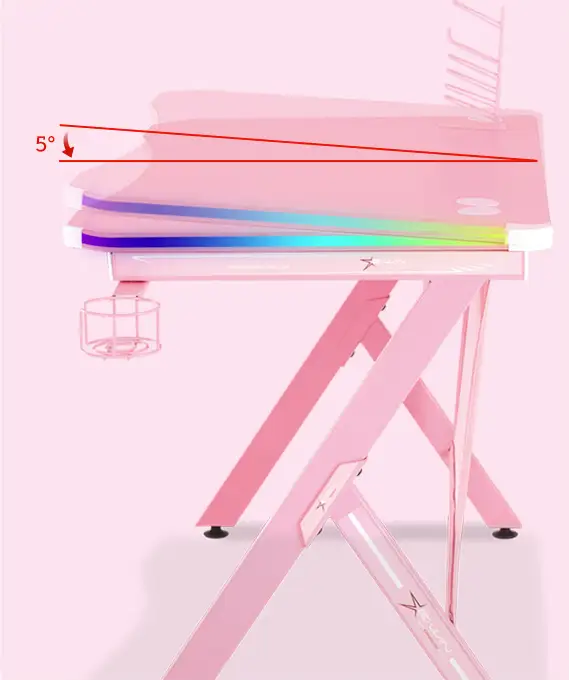 5° ERGONOMIC INCLINE Desktop

"...The Ewin 2.0 has a slight five-degree incline towards the user, to allow for the wrist to align better. Alleviating pressure over long gaming sessions."
3 Pink Bundle Sets