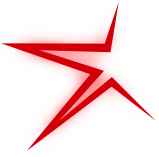 Over 10,000 5-star ratings and multiple editors' choice awards can't be wrong — find out what makes E-WIN chairs great with reviews from the press and real users.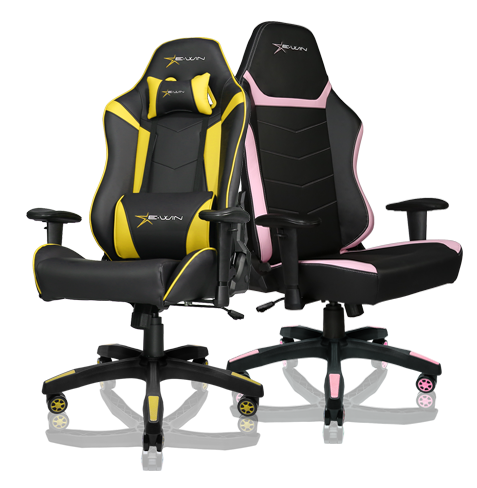 "Finding an affordable big and tall gaming chair is, well…a tall order,
but thankfully E-Win has stepped up to the plate.
With a 21.7-inch wide seat and a 400-pound weight capacity, it should be able to support almost any user."
"I have greatly enjoyed using EWin's Knight Series chair and
I'm looking forward to continuing to utilize it as my everyday chair moving forward.
"

"This chair is comfy! With the EwinRacing gaming chair, it was comfortable as soon as I sat in it the first time."

"Overall, this ergonomic gaming chair is a great buy. It's comfortable, sturdy, and easy to assemble. Everything is adjustable for even greater comfort. The quality of the materials also makes the price an even better value."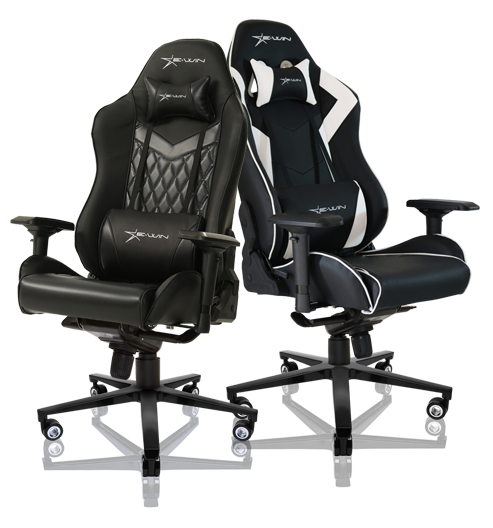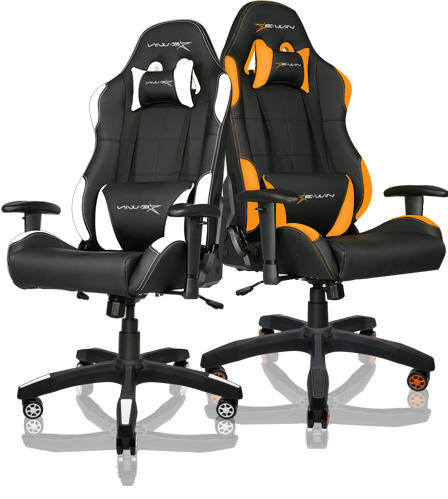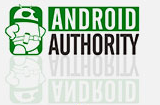 "The E-WIN Hero gaming and office chair provides all the support your back and behind will ever need. Whether you spend eight hours a day gaming or eight hours a day working, you need a good place to sit, the E-Win is it."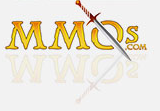 "The E-WIN Hero chair is quite firm, the metal frame and dense foam seat look like they can last a lifetime. And just as with mechanical keyboards, once you've used a proper chair, you'll be wondering why you didn't make the switch sooner."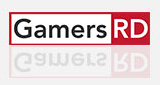 "Ya mi problema de sentarme mal en la silla está siendo corregido poco a poco por esta silla y no tengo dolores en la espalda. Una de las características favoritas presentes en la silla es la inclinación de 155 grados, ya que juego mucho en mi televisión la cual está alta en la pared y con la otra silla tenía que mirar hacia arriba produciéndome dolor en el cuello, ya esto no es problema porque simplemente puedo inclinar la silla y no tendría que forzar el cuello. Recomiendo altamente esta silla para cualquier persona que dure una gran parte de su tiempo laboral o de ocio sentados frente a una computadora por su ergonomía y comodidad."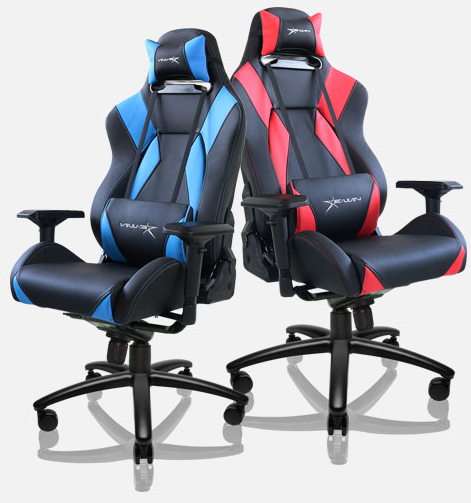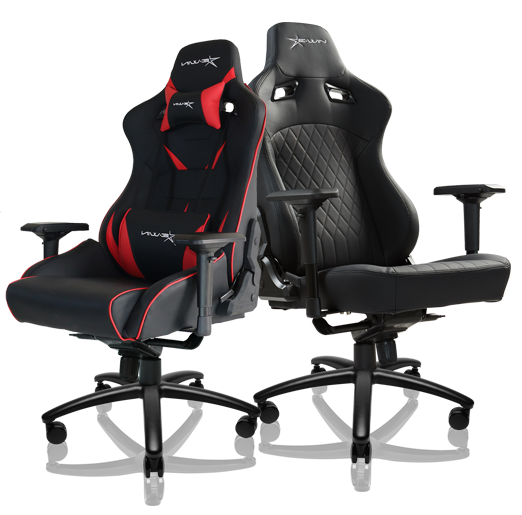 "It has two aluminum legs with extra supports to increase stability, and the RGB lighting running down the side is a brilliant touch."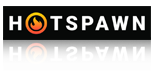 "The Ewin 2.0 has a slight five-degree incline towards the user, to allow for the wrist to align better. Alleviating pressure over long gaming sessions."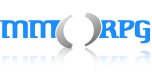 "The E-WIN 2.0 was the carbon fiber desktop, which is not only is this visually appealing but provides a strong, smooth surface that is perfect for gaming."